October 2010 Face-to-Face Meeting
I. When/Where
The PWG meetings will be held on October 18-20, hosted by Lexmark International at their facilities in Lexington, Kentucky. The meeting will be held in building 082, shown below: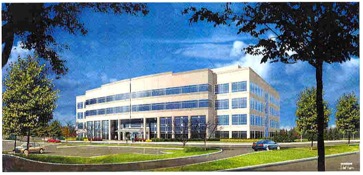 Building 082
Lexmark International Inc. 740 New Circle Road
Lexington, KY 40550
Additional information from the host.
Wireless Internet connectivity will be available for these meetings. A light breakfast and afternoon snacks will be served, but participants will be responsible for their own lunch and dinner arrangements.
II. Registration/RSVP
There is no registration fee for this meeting.
Please respond to the PWG October 2010 face-to-face meeting survey whether you are planning to attend the meeting in person, by phone, or not at all. This will help us plan for network services and to make badges for the attendees.
III. For Those Unable to Travel
Conference Call Information
Call-in toll-free number (US/Canada): +1 866 469-3239
Call-in toll number (US/Canada): +1 650 429-3300
Call-in toll number (US/Canada): +1 408 856-9570
Attendee access code: (by request only)
IV. Meeting Agenda
Note:

All times are local to the venue.

Discussions at PWG face-to-face meetings are covered by the PWG Policy on Intellectual Property and Confidentiality - basically everything we discuss is non-confidential and can be included in an open standard.
Date
Times
Description
October 18
9:00 AM to 12:00 PM
MFD, part 1 (slides)
12:00 PM to 1:15 PM
Lunch
1:15 PM to 5:00 PM
MFD, part 2
October 19
9:00 AM to 10:45 AM
WIMS (slides)
10:45 AM to 11:00 AM
Break
11:00 AM to 12:15 PM
Plenary (slides)
12:15 PM to 1:30 PM
Lunch
1:30 PM to 2:30 PM
Cloud Printing BOF (slides)
2:30 PM to 2:45 PM
Break
2:45 PM to 5:00 PM
IPP/IPP Everywhere (slides)
October 20
9:00 AM to 12:00 PM
IDS, part 1 (slides)
12:00 PM to 1:15 PM
Lunch
1:15 PM to 3:00 PM
IDS, part 2
V. Hotel Information
Taxi service and Public Transportation in Lexington are marginal at best. Some hotels provide bus service to/from the airport and to/from the Lexmark site, however a rental car is probably the best option.
Hotels Close to the Lexmark Site
Embassy Suites
Lexmark 2010 rate = $105.00
1801 Newtown Pike
Lexington, KY 40511
+1 859 455-5000
Courtyard Lexington North (by Marriott)
Lexmark 2010 rate = $83.00
775 Newtown Court
Lexington, KY 40511
+1 859 253-4646
Griffin Gate Marriott
Lexmark 2010 rate = $105.00
1800 Newtown Pike
Lexington, KY 40511
+1 859 231-5100
Holiday Inn North
Lexmark 2010 rate = $74.00
1950 Newtown Pike
Lexington, KY 40511
+1 859 233-0512
Hotels in Downtown Lexington
Hilton Lexington Downtown
Lexmark 2010 rate = $98.00
369 W. Vine Street
Lexington, KY 40507
+1 859 231-9000
Hyatt
Lexmark 2010 rate = $99.00
401 W. High Street
Lexington, KY 40507
+1 859 253-1234