December 2011 Face-to-Face Meeting
I. When/Where
The PWG meetings will be held on December 6-8, 2011, hosted by Dell at their facilities in Austin, TX:
Building 3 (Parmer South 3)
701 E. Parmer Lane
Austin, TX 78753
The meetings will be held all three days in the Dell Technical Briefing Center (TBC) in the Parmer South campus. (The Parmer South campus, NOT the Round Rock campus.) The Parmer South campus is about 20 miles north of the airport, about 12 miles north of the center of town. Parmer Lane crosses interstate I-35. It is also designated as Rt. 734 on some road signs.
The TBC itself is in the link between the S.2 (PS2) and S.3 (PS3) buildings, shown on the detail map. There is visitor parking directly in front of the link between the two buildings. For those of you with GPS, the lobby of the building is at 30 deg 24 min 02.9 sec N Latitude, 097 deg 39 min 49.6 sec W Longitude. Internet access will be available at the meeting.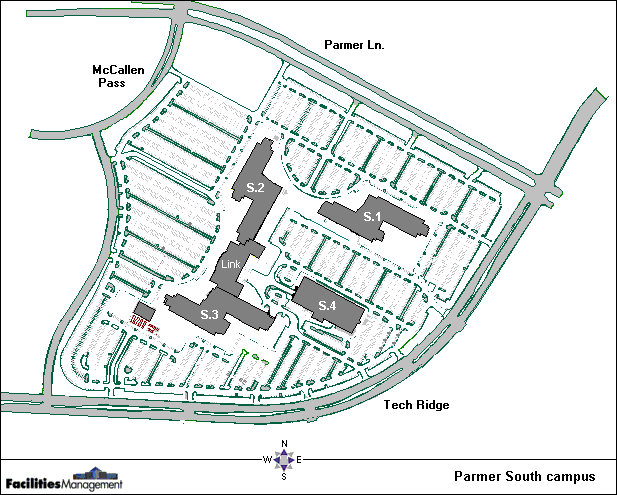 Map of Extended Area
II. Registration/RSVP
There is no meeting fee for this meeting.
Please respond to the PWG December 2011 face-to-face meeting survey whether you are planning to attend the meeting in person, by phone, or not at all. This will help us plan for network services and to make badges for the attendees.
III. For Those Unable to Travel
Conference Call Information
Call-in toll-free number (US/Canada): +1 866 469-3239
Call-in toll number (US/Canada): +1 650 429-3300
Call-in toll number (US/Canada): +1 408 856-9570
Attendee access code: (by request only)
IV. Meeting Agenda
Note:

All times are local to the venue.

Discussions at PWG face-to-face meetings are covered by the PWG Policy on Intellectual Property and Confidentiality - basically everything we discuss is non-confidential and can be included in an open standard.
V. Hotel Information
There are many hotels in the area:
| Hotel | Address | City |
| --- | --- | --- |
| Baymont Inn & Suites Austin/round Rock | 150 Parker Drive | Austin |
| Courtyard Austin Round Rock | 2700 Hoppe Trail | Round Rock |
| Embassy Suites Hotel Austin-Arboretum | 9505 Stonelake Blvd | Austin |
| Fairfield Inn & Suites Austin Northwest | 11201 N. Mopac Expressway | Austin |
| Hampton Inn & Suites Austin-Downtown, TX | 200 San Jacinto Boulevard | Austin |
| Hampton Inn Austin - Round Rock | 110 Dell Way | Round Rock |
| Hilton Austin | 500 East 4th Street | Austin |
| Hilton Garden Inn Austin/Round Rock | 2310 North IH-35 | Round Rock |
| Homewood Suites Austin - Northwest | 3908 W. Braker Lane | Austin |
| InterContinental Hotel Stephen F. Austin | 701 Congress Ave | Austin |
| Marriott Austin North | 2600 La Frontera Blvd | Round Rock |
| Radisson Hotel & Suites Austin | 111 E Cesarchavezstreet | Austin |
| Residence Inn Austin Northeast | 12401 North Lamar Boulevard | Austin |
| Residence Inn Austin Round Rock | 2505 S I H-35 | Round Rock |
| SpringHill Suites Austin- North | 12520 North IH-35 | Austin |
| Staybridge Suites Austin-Round Rock | 520 IH 35 S | Round Rock |
| TownePlace Suites Austin Northwest | 10024 North Capital of TX Highway North | Austin |
| Four Seasons Hotel Austin | 98 San Jacinto Blvd. | Austin |